About Us
The Business Muse
http://www.thebusinessmuse.com
310-228-0943  aime@thebusinessmuse.com
Facebook Business Muse Group: http://www.facebook.com/group.php?gid=44827098271 
http://www.thebusinessmuse.com/mediablog/wp-content/A1TBM.pdf
Founded by Stephen & Aime Mc Crory, in 2004, The Business Muse specializes in strategic media &  publicity campaigns and small business affairs… In 2008, The Business Muse began offering one-on-one media consulting, event planning and publishing coaching services to educate and support clients in learning how to receive the publicity & public exposure that their talents & work deserve.
The Business Muse intuitively and practically assists creative  people, spiritual and self-help authors, and conscious entrepreneurs to define & implement their true career calling without compromising their values or vision. The Business Muse offers practical business knowledge from the corporate world blended with a supportive co-creative approach that connects you to your inner vision.

Some Recent and Current Clients Include:
Events, Authors, Law Firms, Celebrities, Radio Hosts, Personalities, Publishing Companies, Non-profit Organizations, Retreat Centers, Holistic Practitioners, Mind, Body & Spirit Expos & Conferences, Spiritual Coaches/Psychics and Healers,
In the Media:
1). Jonathan W. Emord. We secured five national placements in five days for Mr. Emord. Geraldo at Large (Fox TV), CNN, The Washington Post, The Lars Larson Show (national radio), Coast to Coast with George Noory (#1 Rated top night national radio show).
2.)We would like to send our condolences out to the Carradine family. We recently booked and did the publicity on a recent project with David before his passing, including his appearance on The Dennis Miller Show and "Love Line with Dr. Drew".
3.) We recently booked Vaishali a week workshop at the legendary Omega Institute which included her becoming a faculty member. She just appeared on CBS-TV's "Good Morning New Mexico" and on The Dr. Oz Show. She was recently highlighted on Oprah.com.  In 2010 Vaishali became a "Life Management" columnist for The Huffington Post.
4.) Vera Ramone King (wife of Dee Dee Ramone) appeared on Fox 11,  Marky Ramone's Punk Rock Blitzkrieg" on Sirius XM 28/52 and on the Mancow Morning Show (national).
5.) The Blue Deer Center was just featured in Yoga Magazine and was voted one of the top 10 retreat getaways by World Wide Magazine. Blue Deer Center discussed holistic living on Robert Scott Bell's nationally syndicated daily radio program on CBS radio.
AIME MCCRORY: She began her career as a Jr. publicist to James Sliman (Former Publicist to Dodi Fayed, Liv Tyler) and Vicki Rose (The Ramones, Talking Heads, Diane Warren) then became co-owner of Dionysus Records and Diorama Music for Film in Television. Some of their music has appeared in "Sex In The City" episodes, MTV's Reel World and feature films including Starship Troopers, I Think I do & The Opposite of Sex and in American Eagle ads.
As a publicist for The Business Muse, Aime has secured articles and interviews with media outlets including Oprah and Friends, Oprah.com. The Dr. Oz Show, The New York Post, The Dennis Miller Show, Love Line with Dr. Drew, History Channel, ABC TV, NBC TV, CBS TV, PBS TV, FOX TV, Associated Press AP, Daily News, The Huffington Post, Yoga Journal and George Noory's Coast to Coast AM, The Mancow Morning Show, etc…. 
She has booked clients at The Omega Institute, The Kripalu Institute, Crossings, and at dozens of expos in the US and UK including, The Health Freedom Expo, The New Living Expo, The Body Mind and Spirit Expo.
In 2009 Aime began doing publicity and consulting for Phoenix Books and Audio where she worked internationally best selling books including "Last Day of My Life" by CNN's Inside Edition Jim Moret and "Birth: Where the Spiritual and Material Meet" by Shari Arison, Forbes  rated top 50 most influential women in the world!
Aime has sold the acclaimed book Poisoned Heart I Married Dee Dee Ramone :The Ramones Years and was  responsible for the publishing of "Reaching Though The Veil To Heal" by Linda Drake.
Aime holds a B.A. degree from USC Film School & a minor degree from USC Business Entrepreneur's program.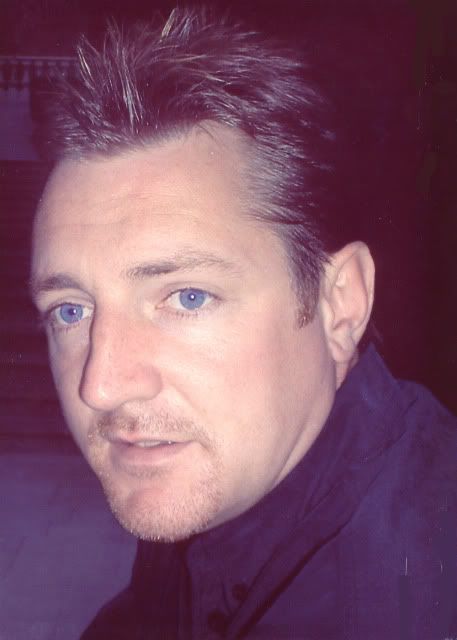 STEPHEN MCCRORY: A well rounded, respected and leading PR and Marketing expert who has secured client placements on national outlets including CNN, Geraldo at Large, The Dr. Oz show and  FOX TV.
Now based in Los Angeles, California, Stephen McCrory grew up in London, England. He is a creative entrepreneur . Stephen has booked speakers at some of the nation's largest consciousness expo's and has worked as a commercial radio producer.
Stephen also specializes in creative media placements and web-development connected with "The Business Muse". His years of knowledge in both business and life have brought him much success and he encourages people who have a vision for co-creating a better world to transcend the messages through "The Business Muse".
He is also a writer whose articles and interviews have been published in many publications across the world. He has interviewed leading visionaries including, Uri Geller, Whitley Strieber, George Noory and many, many more.
Stephen  is committed to a vision of empowerment, balance and harmony for all.
Be master of thyself only and all will be well. Your desire will catch the attention of the forces needed to accomplish your aim. Aime McCrory, The Business Muse.
No comments yet.
Leave a comment!